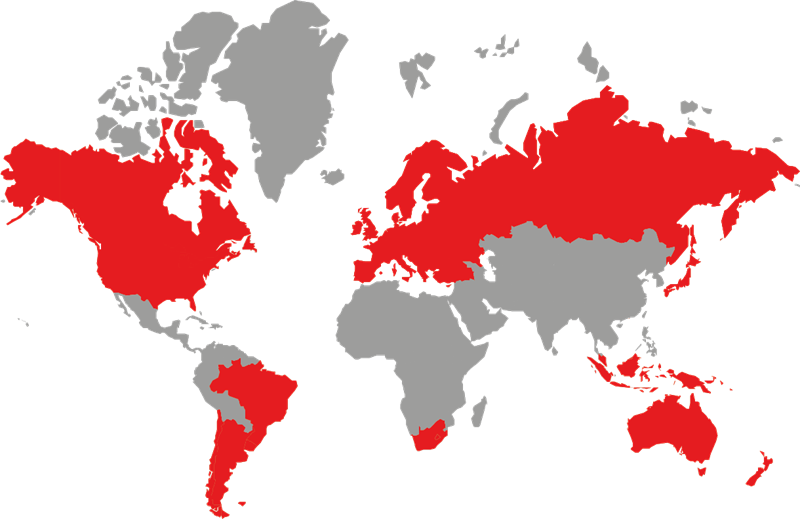 Komatsu Forest Organisation
Operating on Six Continents
Komatsu Forest is one of the world's largest manufacturers of forest machines. We are represented on six world continents by a network of dealers and our own sales companies.
Komatsu Forest's head office is in Umeå, Sweden, and we have two manufacturing units, in Sweden and the USA. Our own companies are located in Sweden, Norway, Finland, Germany, France, Austria, United Kingdom, Russia, USA, Australia and Brazil, and our network of dealers represent us on all other important forestry markets.
Our extensive service organisation takes care of the machines, ensuring that they perform their best throughout their service lives. We have workshops throughout the world, service buses for quick assistance, in-house machine and methodology instructors to help maximise productivity, and support functions for everything related to our machines and services.
Short facts about Komatsu Forest
Founded in 1961 in Umeå, as Umeå Mekaniska
Around 1,400 employees
Head office in Umeå, Sweden
Production unit for wheeled machines and heads in Umeå, Sweden
Production unit for tracked machines in Chattanooga, USA
Net sales of MEUR 537 in 2018
Fully owned by Komatsu Ltd of Japan