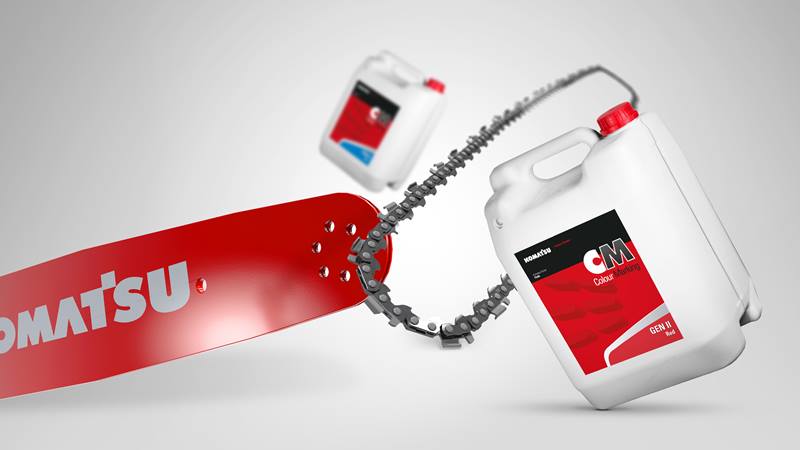 Spring deals
Upgrade your saw equipment
10% on bars and chains. 20% on colour marking.
Saw bars that ensure safe and effective cutting. Saw chains that ensure fast cutting and great durability. Eco-friendly marking paint that stays visible for months.

Komatsu CM GEN II is a special marking paint with a colour pigment that reacts to contact with wood. This reaction causes the paint to fasten on the cut surface instead of soaking into the log. The paint is water resistant and remains visible on the cut surface for several months. The paint has a freezing point of -42 degrees while the red and blue colours create clearly visible markings that can even be differentiated by people with colour blindness. It is water-based and poses no threat to humans or the environment. Available in blue and red.

ProSelect high-quality saw bars ensure safe and effective cutting. The bars are made from a special steel alloy of optimal thickness, increasing durability and ensuring fast and steady cutting. The bars have hardened shims to protect the gear bearing and grooved mounts for quick and easy bar replacement.

ProSelect saw chains are specially designed for ProSelect bars and together they form a reliable and highly effective cutting system. The cutting angle ensures safe and effective cutting while the nickel-steel alloy used for the chains guarantees strength and hardness, which also means fast cutting and great durability. Pre-greased rivets reduce the risk of damage while being run in and the chrome-plated links improve cutting resistance.


Promotional period 1 April–30 June or while stocks last.