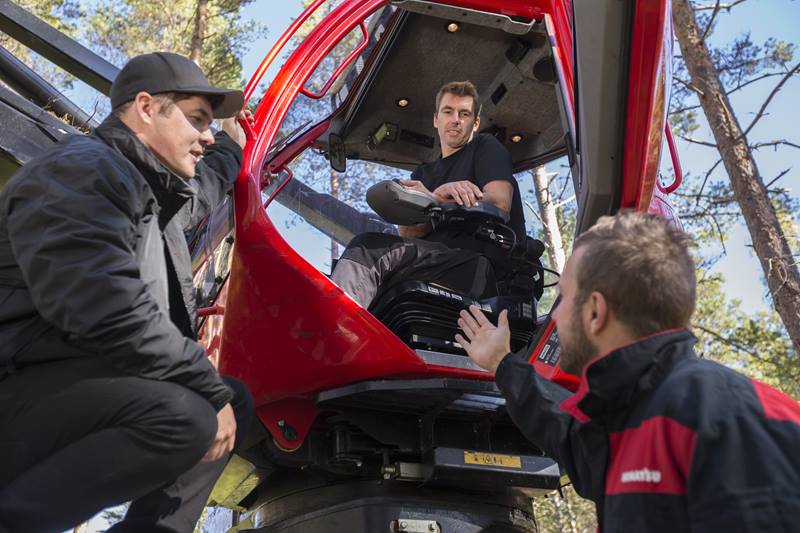 The Komatsu Way
Our way of working
The Komatsu Way is a written statement of values that all employees in the Komatsu Group should pass down in a lasting way at their workplaces and worksites.
The Komasu Way is about common values, attitudes and behaviors that are necessary for all employees to work towards sustainable growth and reflects the Komatsu spirit that makes us who we are. The Komatsu Way guides employees in the same direction by defining:
Komatsu´s strengths
Beliefs supporting the strenghts
Basic mindset and perspectives
Behavior to demonstrate those strenghts, beliefs and mindset into action
All of this is reflected in the teamwork we perform internally, such as development, production, sales, service and administration, as well as at our suppliers, dealers and other partners in our value chain.
Safety First
We focus our safety work on environment, people and behaviour - a good work environment and knowledge are fundamental conditions for a safe behaviour.
Quality Assurance
We conduct extensive quality assurance throughout the production to ensure products of the highest quality. We have a special department that are responsible for this, but it is also something that every employee contributes to in their daily work.
Continuous Improvements
We work with continuous improvements in all aspects of the company, according to the Plan-Do-Check-Act model.
Customer Focus
For us it is important to fully understand the working environment in the forest, in order to meet customer needs. We place great emphasis on listening to our customers and being open to requests for improvement and we have a well structured organisation for implementing changes that improve our machines.
ISO 9001 Certification
The result is high quality through all stages of production and throughout the company. Our structured way of working with quality in every process, has earned us ISO 9001 certification.


Read our quality policy here.