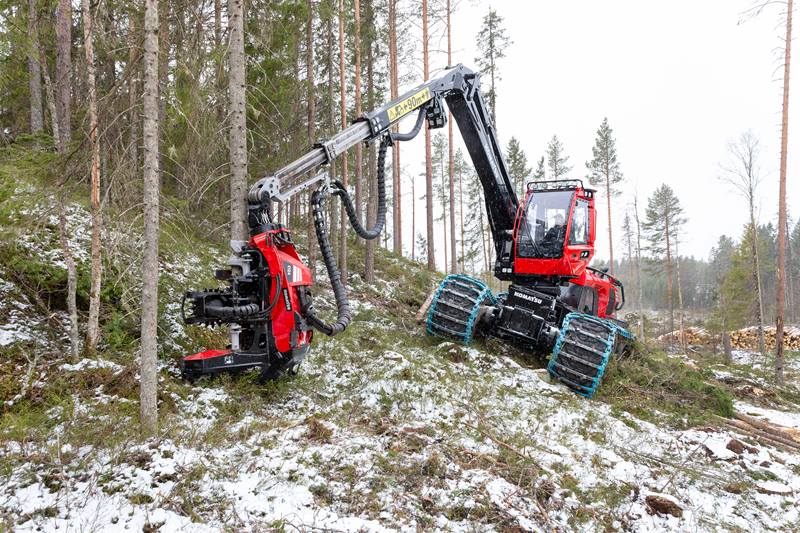 Our Wheeled Harvesters
Cutting edge technology. Impressing stability.
The Komatsu harvesters have been in the forefront of productivity enhancing technologies for decades, and the best days are still ahead. In everything from smarter thinning to heavy duty final felling, choosing a red harvester will get you maximised productivity from day one and many years to come. Komatsu offers an impressive line-up of market-leading harvesters that are paired with equally impressing services.