A new project takes agricultural and forestry related productivity to the next level. The consortium will develop European state-of-the-art technologies in electronic components and systems for future needs, building European resilience in critical sectors and strongly contribute to sustainability targets and climate change mitigation.
Adequate food and its security is a global challenge, impacted by rapidly compounding effects of climate change, supply chains, human labour shortage and political and military aggression to name a few. We need transparent and improved productivity of agriculture and forestry and easy access to state-of-the-art technological innovation and automation. Also, more sustainable fertilizers and irrigation use is additionally key to saving the climate. Hence, European resilience calls for efficient technological solutions ranging from hardware to holistic data management.
Focus on food security, improved productivity of agriculture and forestry
The AGRARSENSE project, launched in January 2023, responds to these needs by developing technologies for seven different use cases that represent seven different angles on today's European agriculture and forestry: Greenhouses, vertical farming, precision viticulture, agriculture robotics, forestry machinery and optimal soil management and fertilization as well as agriculture related water management. The electronics components and systems related technology R&D includes e.g., plant, soil, and water sensors and related integration, as well as software, connectivity, and data management solutions. Safety, security, and reliability R&D as well as autonomous movement and robotics platforms pave the way to full commercial utilization of the project outcomes.
AGRARSENSE brings together a total of 52 partners from 15 EU countries
"We are proud to drive European innovation by the AGRARSENSE project," says Peter Assarsson from Komatsu Forest AB, the overall Coordinator of the project. "The project aims for remarkable technological and economic impacts, not only by developing cutting edge solutions for the end users, but also for the project partners and society at large. By 2030, the new technologies developed in AGRARSENSE are expected to generate 250 M€ new turnover for the participating companies. In addition, the project aims to develop 49 new products, 80 new partnerships, hundreds of new jobs, and many investments," he adds.
"AGRARSENSE forms a R&D and innovation ecosystem that benefits not only all the partners involved, but European Agriculture and forestry sector at large," says Axel Wille from Fraunhofer EMFT, one of the project initiators and the technical coordinator of the project. "The new innovative combinations and cross pollination of technologies allows faster innovation and knowledge generation. While the large enterprises assure wider economic and technological impacts, SMEs play a key role in the consortium making 46% of the partners," concludes Erika Györvary from CSEM, the other project initiator.
More information:
Peter Assarsson, Project Coordinator Komatsu Forest AB
Email:
peter.assarsson@komatsuforest.com
Axel Wille, Fraunhofer EMFT
Email:
Axel.wille@emft.fraunhofer.de
Erika Györvary, CSEM
Email:
Erika.Gyorvary@csem.ch
About AGRARSENSE
AGRARSENSE is an extensive 3-year project with a total of 52 partners from 15 European countries and an overall budget of 51 M€. It is co-financed via the Key Digital Technologies Joint Undertaking of the Horizon Europe, national funding agencies of the participating countries, and the consortium partners. The project consortium consists of 24 small and mid-sized enterprises, 13 large enterprises and 15 research and technology organisations. Geographically, the consortium covers Northern, Southern, Eastern and Western Europe: Finland, Sweden, Norway, Latvia, Ireland, The Netherlands, France, Germany, Poland, Austria, Czech Republic, Spain, Italy, Switzerland, and Turkey. The consortium covers the full value chain including sensors and components, packaging and hardware integration, software, algorithm, connectivity developments and system aspects, as well as testing, reliability, cyber security, and user safety elements. The project consortium and proposal were built with the help of Spinverse.
About KDT JU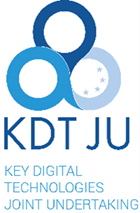 The Key Digital Technologies Joint Undertaking – is a Public-Private Partnership for research, development, and innovation – that funds projects for assuring world-class expertise in these key enabling technologies, essential for Europe's competitive leadership in the era of the digital economy. Focusing on electronic components and systems that underpin all major economic sectors, KDT JU launches annual Calls for Proposals for research, development, and innovation projects. Through the KDT JU, European industry, SMEs and Research and Technology Organisations (RTOs) are supported and co-financed by the KDT Participating States and the European Union. https://www.kdt-ju.europa.eu/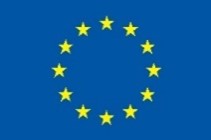 This project has received funding from the KDT Joint Undertaking (JU) under Grant Agreement No. 101095835. The JU receives support from the European Union's Horizon 2020 research and innovation programme and Sweden, Spain, France, Ireland, Austria, the Netherlands, Italy, Poland, Germany, Norway, Finland, Latvia, Czechia, Türkiye.

Consortium project partners
Project coordinator: Komatsu Forest AB
Project partners in alphabetical order:
Agencia Estatal Consejo Superior de Investigaciones Cientificas, AGreenCulture, Aquamonitrix Ltd., Beenen B.V., Berg Product B.V., Besi Netherlands B.V., CISC Semiconductor GmbH, Consiglio Nazionale delle Ricerche, Consiglio per la ricerca in agricoltura e l'analisi dell'economia agraria, CSEM, DAC Spolka Akcyjna, Demcon Industrial Systems Groningen B.V. (Affiliate), Demcon Optiqua B.V. (Affiliate), Demcon Unmanned Systems B.V., Eidgenöessisches Departement für Wirtschaft, Bildung und Forschung, Fraunhofer Gesellschaft zur Förderung der angewandten Forschung e.V., Graphenea Semiconductor Sl, Guideline Geo, Haute Ecole Spécialisée de Suisse occidentale, Heimann Sensor GmbH, Hoogendoorn Automatisering B.V., Integrated Detector Electronics AS, Kovilta Oy, Lapin Ammattikorkeakoulu Oy, Latvijas Universitates Matematikas un Informatikas Instituts, LetsGrow.com B.V. (Affiliate), Microfluidic Chipshop GmbH, Netsens S.r.l., Ommatidia Lidar S.L., Politechnika Gdanska, Probot Oy, Research Studios Austria Forschungsgesellschaft Mbh, RISE Research Institutes of Sweden Ab, Rumbletools, Sabiedrība ar ierobežotu atbildību "SunGIS", Smart Greenery GmbH, Smartmotion S.R.O., Sobolt B.V., Softtech Yazılım Teknolojileri Araştırma Geliştirme ve Pazarlama Ticaret A.Ş., Soil Scout Oy, Swisens AG, Swiss Vault Systems GmbH, Sysman Progetti & Servizi S.r.l., Technische Universiteit Delft, TTControl GmbH, TTControl S.r.l., TTTech Computertechnik AG (Affiliate), Tyndall, Unikie Oy, Vivent SA, Západočeská univerzita v Plzni (University of West Bohemia).